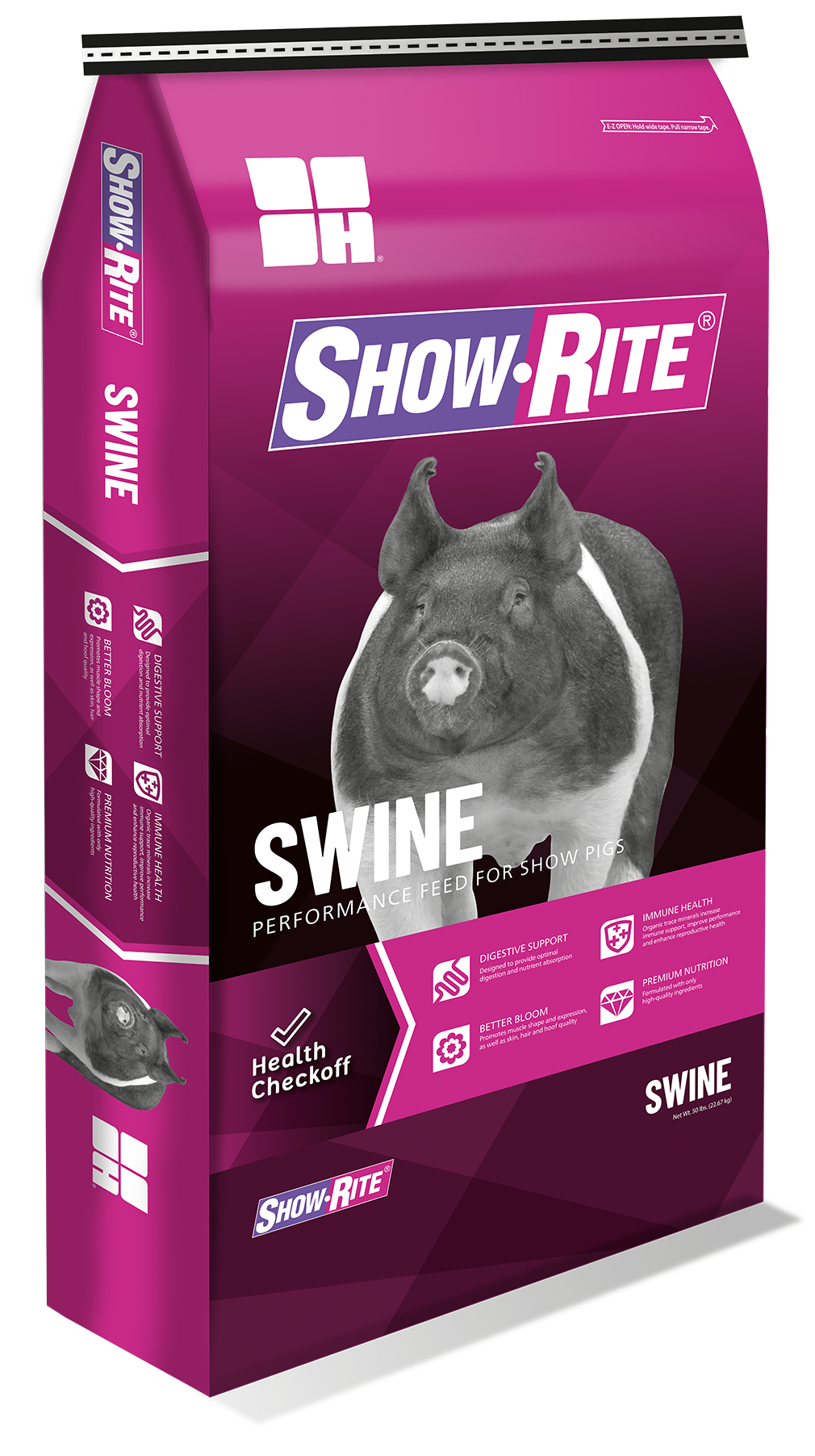 ABOUT THE PRODUCT
No More "ugly stage" – Kickoff is the perfect pre-starter to get babies off to the right start. Designed for pigs at 7 days of age and older.
BENEFITS
-Prepares baby pigs for weaning
-Helps smooth feed intake adjustment
-Supports nutritional value to baby pigs struggling in the litter
NUTRIENT ANALYSIS
| | |
| --- | --- |
| Crude Protein, min | 20.0% |
| Crude Fat, min | 7.0% |
| Crude Fiber, max | 5.0% |
| Calcium | 0.6 – 1.1% |
| Salt | 0.5 – 1.0% |
| Lysine, min | 1.65% |
| Phosphorus, min | 0.6% |
| Zinc, min | 3,000 ppm |
| Selinium, min | 0.3 ppm |
| *Phytase, min | 861 FYT/lb. |
*One unit of phytase activity (FYT) is defined as the quantity of enzyme that liberates 1 micromol of inorganic phosphorus per minute. Environmental factors such as feed pH and moisture and processing methods like pelleting or extrusion may affect enzyme activity.
INGREDIENT LIST 
Refer to the product tag for a complete list of ingredients.
FEEDING DIRECTIONS
Feed as the sole ration on mats or as a creep feed. Kickoff can be used as a supplement to be top-dressed on starter feeds and/or can be mixed with water and fed as gruel. A source of clean, fresh water is also necessary.
When to Use
For young pigs to encourage first consumption of dry feed
As a creep feed to promote intake
Sprinkle on mats and nursery feeds for easier transition during weaning
Mix with water and feed as a gruel to pigs experiencing nutritional challenges
WARNING: This product, which contains added copper, should not be fed to sheep or related species that have a low tolerance to copper.
This product has been formulated specifically for swine and is not intended for other species.
Product Number
#50518 Show-Rite Kickoff 25-lb. Bag